Home | WLYN | WMBR | Boston Groupie News | Punk Photos | MP3's | Links
Jonathan Richman | Dogmatics Photo | Paley Brother's Story
Boston Sound Home Page
The Bosstown Sound Article
Newsweek - January 29, 1968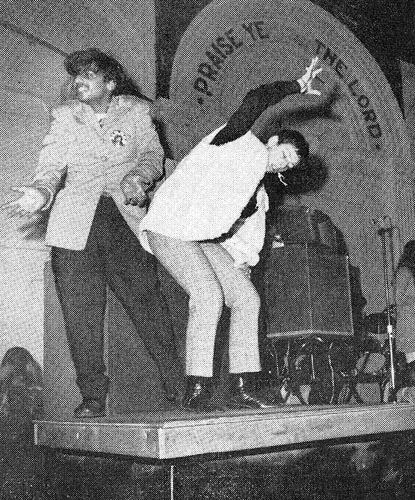 At first only the names seem changed. The scene is right from San Francisco as the psychedelic blobs assault the nerves and the raucous music hounds the dancers crowded hip to hippie in squirming abandon. Instead of the Jefferson Airplane or the Grateful Dead, the music is by Ultimate Spinach, Earth Opera, Phluph and Butter. And instead of the Fillmore Auditorium, the scene is in the cavernous Psychedelic Supermarket, The Catacombs or The Boston Tea Party. The place, astonishingly, of this latest outbreak in the pop revolution is puritanical Boston. What has happened is more than just a new rock word - Bosstown.
The Boston sound is as fresh and new as the groups and places that spawned it. Just how new was illustrated last week by the first birthday of The Boston Tea Party, an incubator of the Bosstown sound. A two-day party was attended by patrons as fervent as the fans of the Red Sox and by scores of hungry representatives of New York recording companies. But already M-G-M has signed Ultimate Spinach, The Beacon Street Union and Orpheus, Verve Records has Phluph and Elektra has Earth Opera. And by next week the first albums of most of these groups will be released.
Ecumenical: Thirty-one-year-old Ray Riepen, owner of the Tea Party, told NEWSWEEK'S Paul Brinkley-Rogers: "We're proving that if you have the music New York will come to you." Riepen's crumbling red-brick pop temple in a slummy pocket of Boston's South End began life as a synagogue, continued as a church and the words "Praise Ye The Lord" still stand out as an ecumenical backdrop to the Tea Party's stage. Both Riepen and 26-year-old Steve Nelson, manager of the Tea Party, were once proper corporation lawyers. "Life is absurd," says the long- and shaggy-haired Nelson. "But here I don't have to conceal its absurdity."
The Bosstown sound is both anti-hippie and anti-drugs, an attitude forcefully represented in Ultimate Spinach's "Ego Trip" and The Beacon Street Union's "Speed Kills." The hippie and drug experience is anti-intellectual and the diversified, sophisticated Bosstown sound is essentially the reflection of the 250,000 college students in the Boston area. The Boston musicians are often dropouts, such as 20-year-old Bob Rhodes, leader of The Beacon Street Union and once of Boston College, or Jimmy Thompson, Butter's lead singer, a former MIT student who says: "You wonder what you're doing there-especially if you're a musician." But among the musicians are many students, such as Harvard's David Stoughton of The Cambridge Electric Opera Co. or Lee Mason, leader of The Bagatelle, who commutes to New York for his degree this June at Columbia.
Like the San Francisco sound, the Bosstown Sound is more apparent in diversity than homogeneity. Such groups as Phluph, The Cambridge Electric Opera Co. and One are insistently experimental, while Butter's trio produces an orthodox brand of hard rock (which made one Radcliffe girl say: "They're Thomas Wolfe in sound, with words that make you almost gloomy but always gladder"). And Earth Opera's protest songs shelter everything from Kurt Weill to the classics beneath the umbrella of purest country music.
Among the many, a few stand out:
Ultimate Spinach is the classiest. Leader Ian Bruce-Douglas, a 21-year-old classically trained musician, plays eighteen instruments, writes all the exhortative songs and sings them expressively. The sound is witty, original, electric, fusing a variety of styles into a sparklingly fresh musical idiom.
The Beacon Street Union is a five-man group with a soft dissonant rock sound, permeated by eerie, unworldly instrumental extremes, propelled by restlessly changing rhythms and topped by Wayne Ulaky's mournfully evangelical lyrics.
Orpheus is sparked by baritone Bruce Arnold. The quartet's bittersweet love songs are rich in melody and harmony and often closer to ballads than rock.
The Hallucinations, an electric trio specializing in hopped-up urban blues, express anger and desperation in a harsh wall of sound that builds to shattering cathartic climaxes.
However diverse, the Boston groups are held together by their general folk orientation, their subdued, artful electronic sound, an insistence on clear, understandable lyrics, the spice of dissonance and the infusion of classical texturs. Says Ian Bruce-Douglas, whose Ultimate Spinach pioneered the new way west last week by opening. a two-week engagement in San Francisco's Fillmore Auditorium: "Nothing new has happened out West in eighteen months. Our music is an attempt, in reaction to the West Coast sound, to redefine rock."
And says Peter Wolfe of The Hallucinations: "Kids wandered around Boston for years saying, 'Something's got to happen in this town,' but nothing happened and they left. Now I get calls saying, 'We're coming back to Boston. Something's happening there'."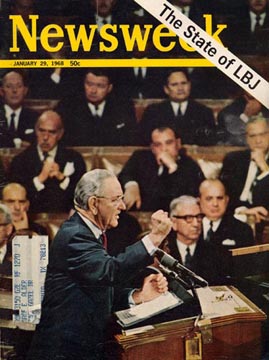 Boston Sound Home Page
Home | WLYN | WMBR | Boston Groupie News | Punk Photos | MP3's | Links
Jonathan Richman | Dogmatics Photo | Paley Brother's Story
Copyright © 2007 Paul Lovell. All rights reserved.