Home | WLYN | WMBR | Boston Groupie News | Punk Photos | MP3's | Links
Jonathan Richman | Dogmatics Photo | Paley Brother's Story
Boston Sound Home Page
Ken Brown's Boston Tea Party Films
Coolidge Corner Theatre
9/25/2008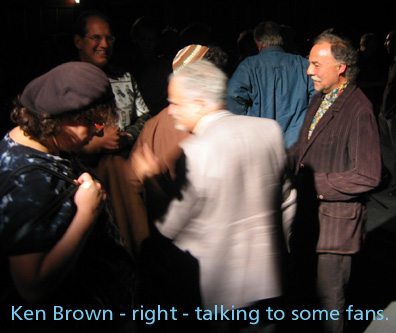 This event seemed to come fast over the horizon. What a pleasant surprise. Were we really going to be able to see some of the films that were shown on the walls of the Boston Tea Party in 1967 to 1969? Yes we were and did.
The four person group called The Road was responsible for the Boston Tea Party light shows which included liquid slide projection, picture slide projections and films. The members were:Roger Thomas, John Boyd, Ken Brown and Deb Colburn. As I remember it, sometimes only the stage background would have a light show and other times three walls would have light show action; that was quite a visual delight.
Ken Brown was responsible for making some new films for projection. (I remember films of all types being projected including old Hollywood films that someone must have found.) The films that were shown at the screening consisted exclusively of double exposed films. Ken used to shoot the film then rewind the film and then shoot again. Thus the superimpositions were serendipitous to a large degree.
It was so much fun to see these films because they are the real deal. This is the stuff that has been imitated for all sorts of reasons but here it was the original stuff.
These silent beauties were given a live soundtrack with a band consisting of Willie Loco, Bob Moses, Chris Butler, Ken Winokur, P. Andrew Willis and DJ Pace. They did a great job. It was a loose yet structured jam. The music had some of the old psych tonalities. The DJ threw in the riff from Psychotic Reaction by the Count Five which the group used to play on for a stretch. Although maybe using a Bosstown Sound group would have been more appropriate? Maybe the beginning of Baby, Please Don't Go by the Beacon Street Union would have been good?
Afterwards Ken stayed and talked with the fans and many people were just hanging out in the front stage area. A lot of people knew each other from back in the day and through the years and were using this as a social to boot. There were many younger people who I'm guessing where looking for a real dose of psychedelia. I have reports that some viewers partook of mushrooms. I mean, in this day and age!!
It was a wonderful feeling night. Lots of good vibes (as we would say back in the day).
The night was put on by the BALAGAN Film Series who have done similar interesting things in their 9 year history.
LINKS
Link to Ken Brown's website - CLICK
If you've read this far you really should go to www.smokemusic.tv.
They have the story in context and samples of Ken's film along with an interview with Ken. So, off you go.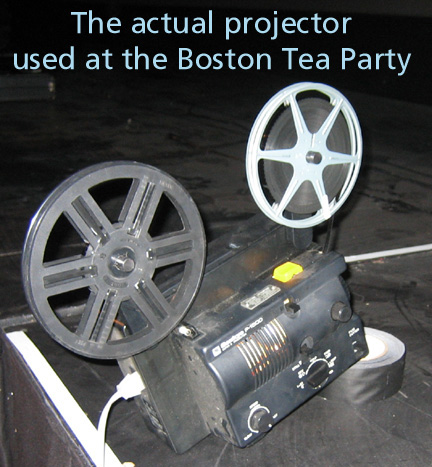 Boston Sound Home Page
Home | WLYN | WMBR | Boston Groupie News | Punk Photos | MP3's | Links
Jonathan Richman | Dogmatics Photo | Paley Brother's Story
Copyright © 2006 Paul Lovell. All rights reserved.