Home | WLYN | WMBR | Boston Groupie News | Punk Photos | MP3's | Links
Jonathan Richman | Dogmatics Photo | Paley Brother's Story
Boston Sound Home Page
The Art of Lovin'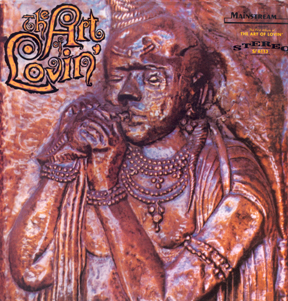 I missed them back in the day but have heard about them in later years. Online some have praised the album as the best of the Bosstown Sound and an underappreciated classic.
It has a quiet and calm air to it. The playing is very good and the girl singer is distinctive.
There is some good info and a picture of the band on the Music Museum of New England site....THE ART OF LOVIN
---
The Art of Lovin'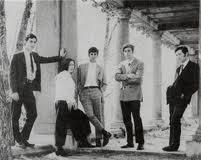 Johnny Lank, Gail Winnick, Sandy Winslow, Barry Tatelman, Paul Applebaum.

One of the band members, Johnny Lank, is still out there and has sent this bio and update...
The Art of Lovin' always practiced at Johnny Lank's house. (His mother loved listening) They are all from Newton, Massachusetts. Paul Applebaum wrote all music. At that time in the 60's the Bosstown Sound was just starting with the help from various dj's like Dick Summer. Even though it got started, it never got enough traction to sustain, and soon fizzled out.
After signing on with Mainstream records the group recorded their album in New York at A&R recording studios. The group's album was reviewed in Billboard magazine and received a red bullet, which means, most likely to succeed, along with Frank Sinatra and others.
The group was always mentioned as the Jefferson Airplane of the east coast. Some of their sound was also emulating the Byrds and other folk rock groups but with more of an edge at times. They played the Psychedelic Supermarket/Unicorn Coffeehouse with other Boston groups like Edens Children and Ultimate Spinach.
Paul Applebaum (guitar), Johnny Lank (bass/lead guitar) and Barry Tatelman (keyboard) still live in Massachusetts. Gail Winnick (vocal) live out west, and Sandy Winslow (drums) passed away. In 2010 Shindig Magazine, a British publication, gave a huge spread to the Bosstown Sound and featured The Art of Lovin' along with the Beacon Street Union, Orpheus and other groups from that era. Again in 2010 the Art of Lovin' was played in an academy award nominating movie called "A Serious Man"
Johnny Lank still jams with his kids
Paul Applebaum is a lawyer and has a music studio called Dad's.
Barry Tatelman has retired from the furniture business and is pursuing other ventures but loves to drum.
Gail Winnick is a mother and I'm sure still a singer.
---
Boston Sound Home Page
Home | WLYN | WMBR | Boston Groupie News | Punk Photos | MP3's | Links
Jonathan Richman | Dogmatics Photo | Paley Brother's Story
Copyright © 2006 Paul Lovell. All rights reserved.